Queen Elizabeth II was hurt with Prince Harry and Meghan Markle's exit from their royal duties and interviews, but she had already probably forgiven them.
Queen Elizabeth II and Prince Harry shared a tight bond. In fact, some claimed he is Her Majesty's favorite grandchild. According to one report, she may have hinted that she has already forgiven them by inviting them to a huge event next year.
Read Also: Royal Family News: Prince Harry Snubs The Queen, Goes Against Megxit By Using HRH Title
Queen Elizabeth II has probably forgiven the Sussexes
Many believed that the Queen was not happy with the Megxit. They were all the more convinced that she was upset after Prince Harry and Meghan Markle's interview with Oprah Winfrey where they shared several family issues which should have been discussed in the close quarters of their home.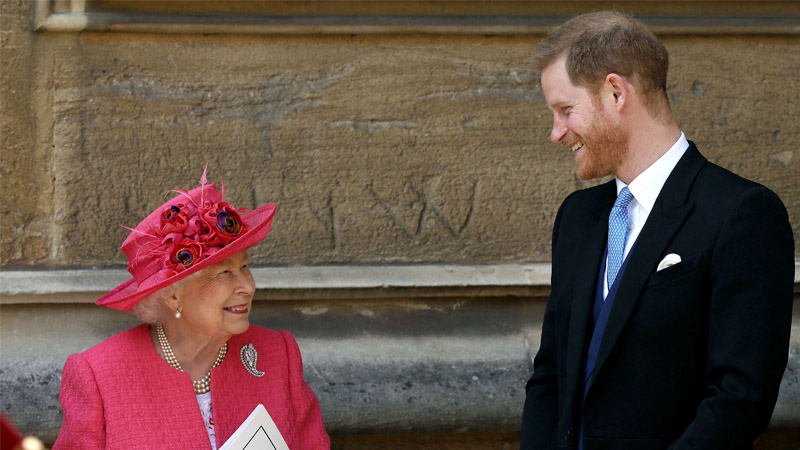 However, despite the various speculations about the Sussexes' relationship with Her Majesty, the couple insisted that the Queen has always been kind to them. And it seemed to be the case because Queen Elizabeth has invited them to her Platinum Jubilee celebration next year.
Relationship expert Sami Wunder spoke with Express about what the Queen's move meant for the Sussexes.
"I think the fact that the Queen invited them for her Platinum Jubilee is a very positive sign to show the world that these guys are family and all families have conflict and all families have resentment or some form of hurt emotions, but it's still family," she explained.
Wunder said the Queen's decision to still have Prince Harry and Markle for the event was a "loving and kind and welcoming" act.
Queen unlikely to remove the Sussexes' royal title
Jonathan Sacerdoti, a London correspondent who regularly covers the royal family, also weighed in on the Queen's treatment toward Prince Harry and Meghan Markle. He believed that Her Majesty has no plans to remove the couple's royal titles.
For him, it's not on the Queen's mind because she is not "vengeful or spiteful."
Many wanted the Queen to punish Prince Harry and Markle after Megxit. Several were irked after learning that the Sussexes had already planned on a multi-million deal before they left the U.K.
Some royal fans were also furious with the couple's aired their dirty laundry on national T.V. Prince Harry criticized Prince Charles' parenting while Markle said the firm wasn't supportive of her.
Regardless of what the Sussexes have done, the Queen has remained lenient to them. She didn't remove their titles after reviewing the Megxit deal.