I have been separated from my ex for over two years, and we finally made the divorce official. For me, though, my ex was already on to dating someone a year after we parted, and I have been in the dating world for quite some time now.
[contentblock id=1 img=adsense.png]
Many people, though, get through the divorce process more quickly than we did and then enter the dating world, burned and burnt out, not really ready for anything substantial. But dare I tell them that? Yes! But does anyone ever listen to me? Well, not really.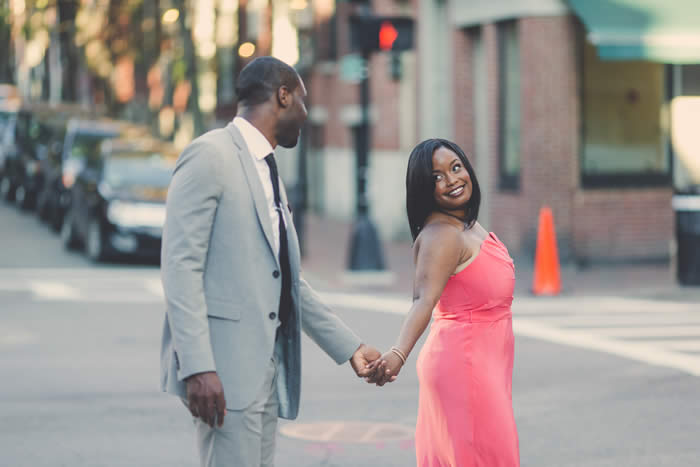 When I first separated from my ex, I thought I was ready to seriously date. I wasn't. I was kidding myself. Now two years out, I am a great catch and ready to find someone to spend time with. Am I ready to walk down the aisle again? Nope, that's too soon, but to find a partner to be with? Sure. So I highly stress to you ladies who are finally separated or divorced from your partners to be sure you are ready to "rumble" on an intense level before you date seriously. When people date too soon after divorce, the following often happen:
Horrific rebounds that result in breaking others' hearts
Choosing people out of loneliness, and not out of true compatibility
Getting attached too soon out of insecurity, leaving for even more devastating heartache that you don't need after a divorce
So before you try to meet the next serious thing, why don't you derail your true love dreams and, instead, engage in a hot and steamy fling? Here are some things to keep in mind when doing so.
[contentblock id=2 img=adsense.png]
1. If You Forgot, It May Help Remind You of How Sexy You Are
Did you forget how sexy you are? Most likely! A divorce and broken marriage will be enough to make you think, "Am I still sexy? Lovable? Wanted?" It's not that you weren't sexy, but more that the sadness and stress of a broken marriage made you feel disconnected to these feelings of sensuality and warmth. Love and beauty. When you're fighting with someone, you're not exactly feeling like an empowered goddess and queen that you truly are. A fling can reunite those feelings of physicality and sensuality after they have been dormant for so long.
2. You'll Learn More About What You Can and Can't Handle Emotionally
You think you can handle the intensity and potential rejection involved in forming deeper bonds with a partner, but you really can't yet. You still are figuring out who you are and who you want to be, postdivorce. A fling provides you with fun, romantic escape and the ease of knowing this doesn'thave to work out for forever. You two don't have to be a love connection. You just have to have fun!
3. It's a Great Way to Ease Into Dating Life
After being with someone for a long time, a hot and intense sexual fling can be a great way to learn to interact and play with partners, since let's face it: you've been out of practice for quite some time. And there is nothing fun about a broken and unhappy marriage. Think about this intensely: When was the last time you had fun with a partner? When was the last time you and your ex enjoyed each other's company before the separation and/or divorce? Probably a very long time. A fling is fun. A real relationship is fun too, but it's also work. It's compromise. It's risk. Right now, you need to keep the risks low until you are standing strong, lady!
[contentblock id=3 img=gcb.png]
4. It'll Help You Learn More About What You're Looking For
Now is the time to discover new things you might enjoy sexually and try them out in a situation in which the stakes are so low that if the fling isn't into it, it's no big deal! In a marriage, you need to please your partner, and that may mean keeping some of your more wild or particular sexual needs at bay due to your partner's discomfort. When you are single, you can mingle and find people to test the waters, so to speak, without worrying about ending up in a huge fight. And bottom line, if you fight with your fling? Oh well! There was nothing invested emotionally to begin with.