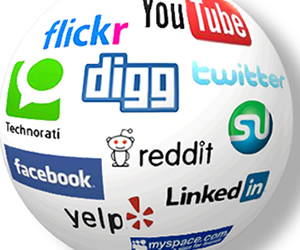 Social media has been a source of information on just about anything – you name it and you will find it on the media. Media has revealed a lot about both men and women. It has dug out their psychological patterns and made them known to themselves and the others as well.
There are a lot of things being said on the media about women, but there isn't much about men. This one here is a list of 5 things that media tells us about manhood. This is an interesting list that has been revealed in 2011. Check it out!
Saying their hearts out
Men are famous for talking less and keeping their matters to themselves. However, what media has revealed about manhood is that men say their hearts out on the social media. They do a lot of blogging and share the matters of their interest on the social media. They get into group discussions and talk about everything from books to relationship advice and other social matters.
Increased interest in sex and related matters
Social media has become a wide spread source for men to get engaged into sex related matters. The websites that provide adult content have become the biggest industry in the world and men from around the world visit these websites for pleasure. There are a lot more websites that offer matchmaking on the internet and make it easier for men to find a date of their choice. Men even get involved with more than women other than their wives and girlfriends.
Interest in the electronic devices
This is another interesting thing that social media tells us about manhood. They are interested in electronic social devices more than anything. They know all about Blackberries, iPhones, iPads, Kindles and laptops. They have much interest in these devices and keep themselves updated on the latest technology and the upcoming models. They get to know so much about these things on the social media that once they buy it, they already know everything about it.
Sports – what else!
Another thing that has been revealed about men in the social media about manhood is that sports are their second love. When they are not on an adult website, they are watching sports. Men are so much interested in the sports that they talk about sports all the time. They watch together, share the latest news on the sports with each other and even talk about it on the social websites.
Men want to connect
Social media also tells us the most important thing about the manhood; that men want to connect with each other and the opposite sex in the meaningful ways. They use all means to get in touch with their friends and interact with the women through social media. They make friends on the internet that they have never met actually, and talk to them just about everything.