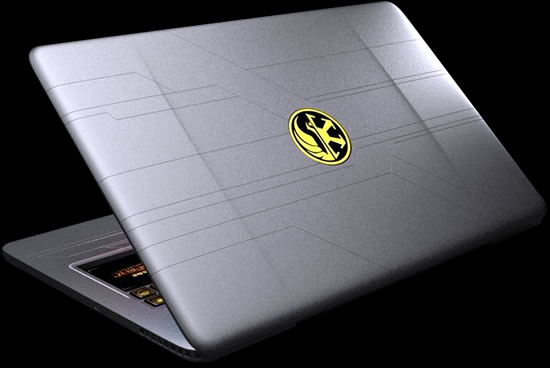 Star wars seems to be in the air, and if you like your collectibles, then gaming lovers are in for a treat! In a bid to woo hard core Star wars gaming fanatics, Razar has created a custom-designed Star Wars: The Old Republic Razer Blade gaming laptop.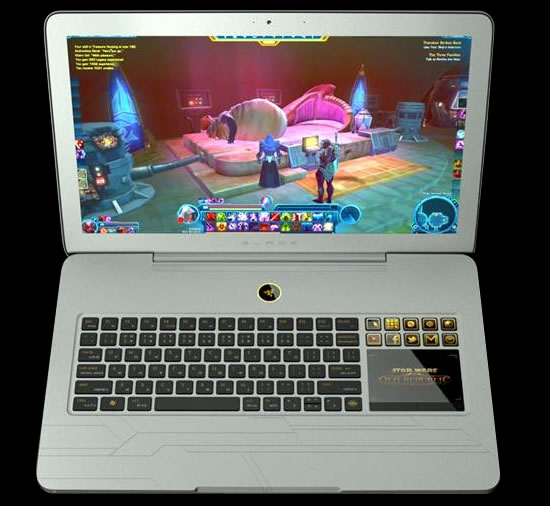 The one of a kind laptop, meant as a free give away sports a matte, laser-etched aluminum gray chassis and a green backlighting that matches its "MMORPG logo". Valued well over $15,000, the laptop will be lapped up by hard core fans even if it were put under the hammer!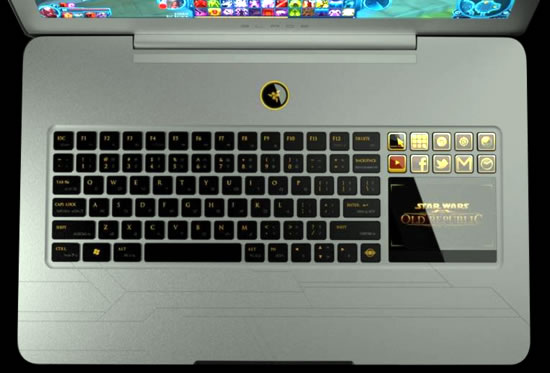 It is reported that The Razer Blade is only 0.88 in. thin, less than half the thickness of traditional gaming laptops of comparable performance. Combined with an ultra-slim power supply, the entire system weighs less than seven pounds, less than half the weight of other gaming laptops, making it the lowest profile, lightest gaming laptop of its class.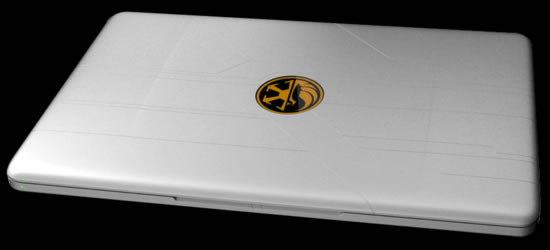 Along with the Razer Blade's remarkable 17.3-in. high-definition display the machine's solid-state drive (SSD) delivers data up to three times faster than traditional hard drives, allowing for blistering boot times. The most striking and innovative feature of the Razer Blade remains its multi-award-winning Switchblade UI. The unique integrated LCD display/multi-touch panel and 10 dynamic adaptive tactile keys put commands and control functions within fingertip reach.
Via: Razerzone