Allow me, the pasta addict, to introduce you to my favorite pasta recipe. Olive oil, garlic, red pepper flakes, lemon, white wine, thyme, parmesan cheese, and a pinch of happy tears join forces to create a boldly flavored sauce that comes together in mere minutes. If you've got all the ingredients on hand, you're on your way to a fast and easy Italian dinner that will fill you with pure joy.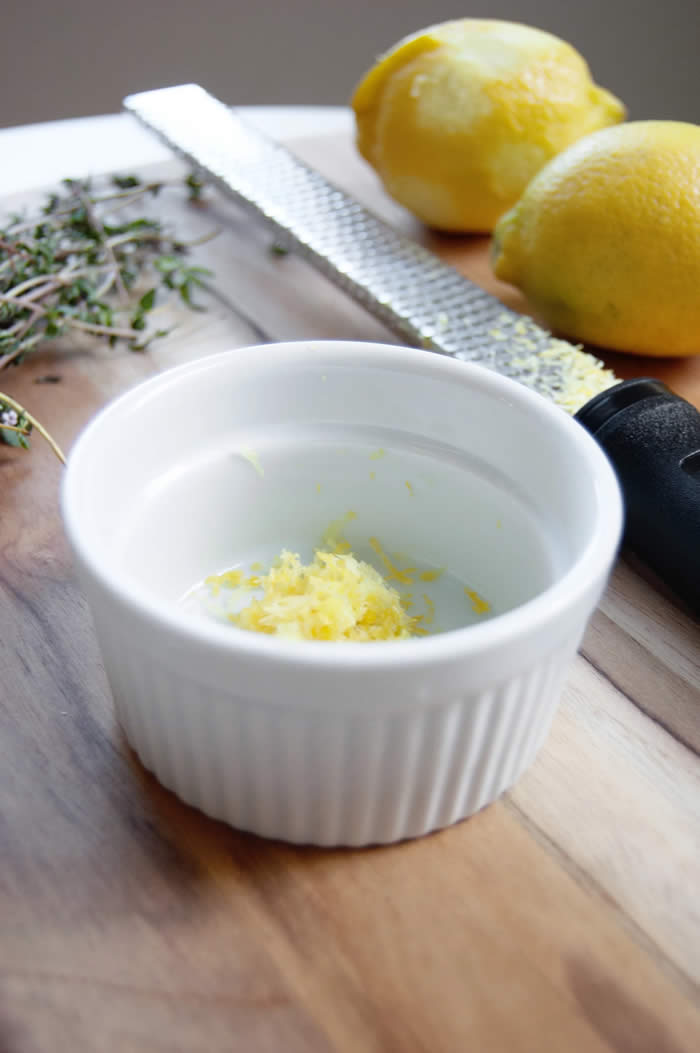 I like to start by mincing the garlic and zesting and juicing the lemons so that everything is ready to go when it's time to add it to the pan. Once everything is prepped, the whole dish comes together in no time.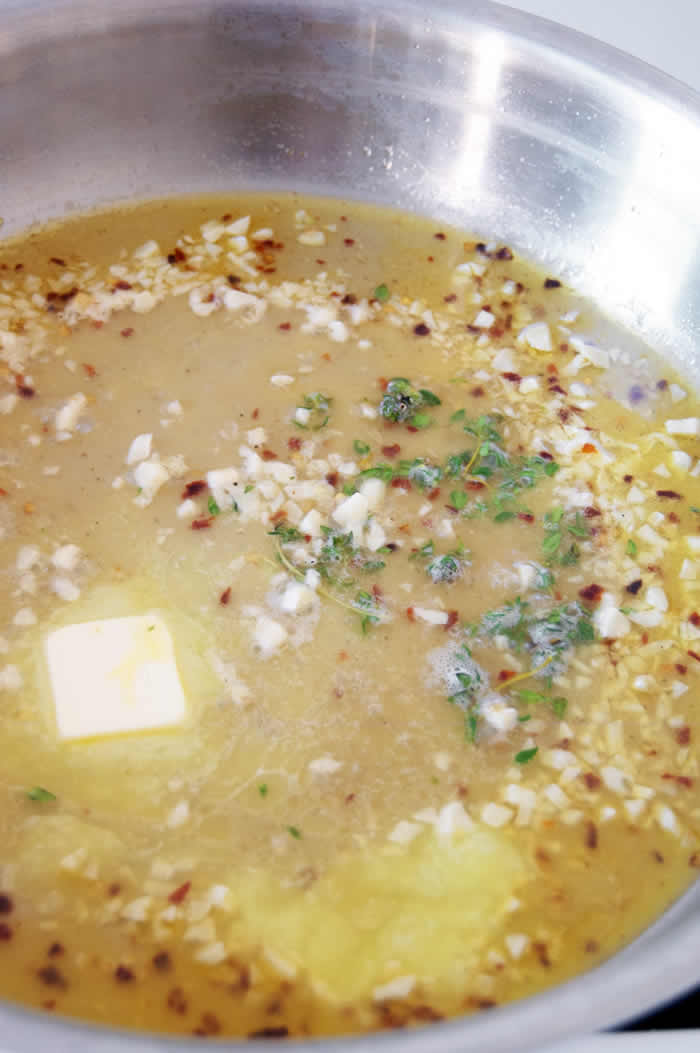 Warning: your place will be filled with the intoxicating aroma of garlic and white wine (better than the scent of a candle, in my opinion), so get ready to be showered with compliments if you've got others around. If not, this makes wonderful leftovers you can have for the next couple of days.
INGREDIENTS
Salt
1/2 pound spaghetti
2 large lemons, zested and juiced
2 tablespoons olive oil
5 cloves garlic, minced
1/4 teaspoon red pepper flakes
1/3 cup white wine
Pepper, to taste
2 tablespoons salted butter
Leaves from a handful of fresh thyme (about 5 sprigs), plus more for garnish
1/3 cup grated parmesan cheese, plus more for garnish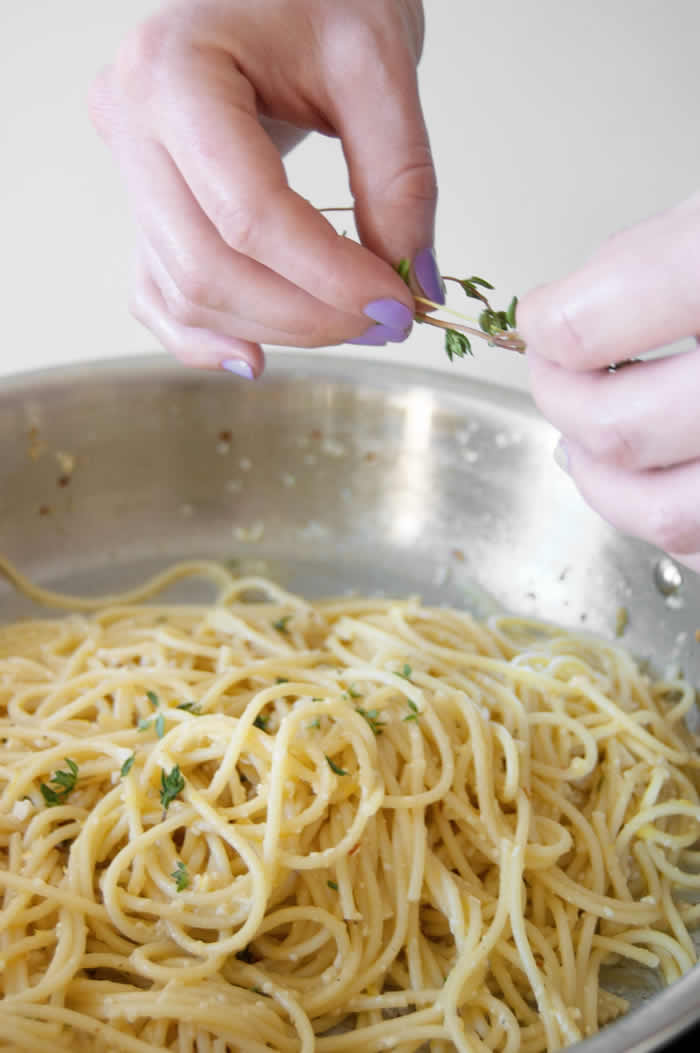 DIRECTIONS
Bring a pot of water to a boil, add a generous pinch of salt, and cook spaghetti 1 minute less than the package directions instruct. Before draining the pasta,reserve about a cup of the water for later use.

Meanwhile, mince the garlic and zest the lemons using a microplane (or without, if you don't have one). Cut the lemons in half and add the juice to a small container so it's ready to go.

Heat olive oil in a medium skillet over medium heat until heated through, about 5 minutes. Add the garlic and cook, stirring, until fragrant but not browned, about a minute. Add the red pepper flakes and stir for a few more seconds.

Add lemon juice and white wine, increase the heat to medium-high, and simmer until the liquid is reduced by half, about 5 minutes. Season with a pinch of salt and pepper.

Add 2 tablespoons of the pasta water, add the butter, and turn off the heat once it's melted.

Add the pasta back into the pan, followed by the lemon zest and parmesan cheese, tossing to coat all the spaghetti with the sauce. Add more pasta water as needed, 1 tablespoon at a time. Taste and add more salt and pepper if needed.

Serve topped with additional parmesan cheese, thyme, and red pepper flakes, if desired.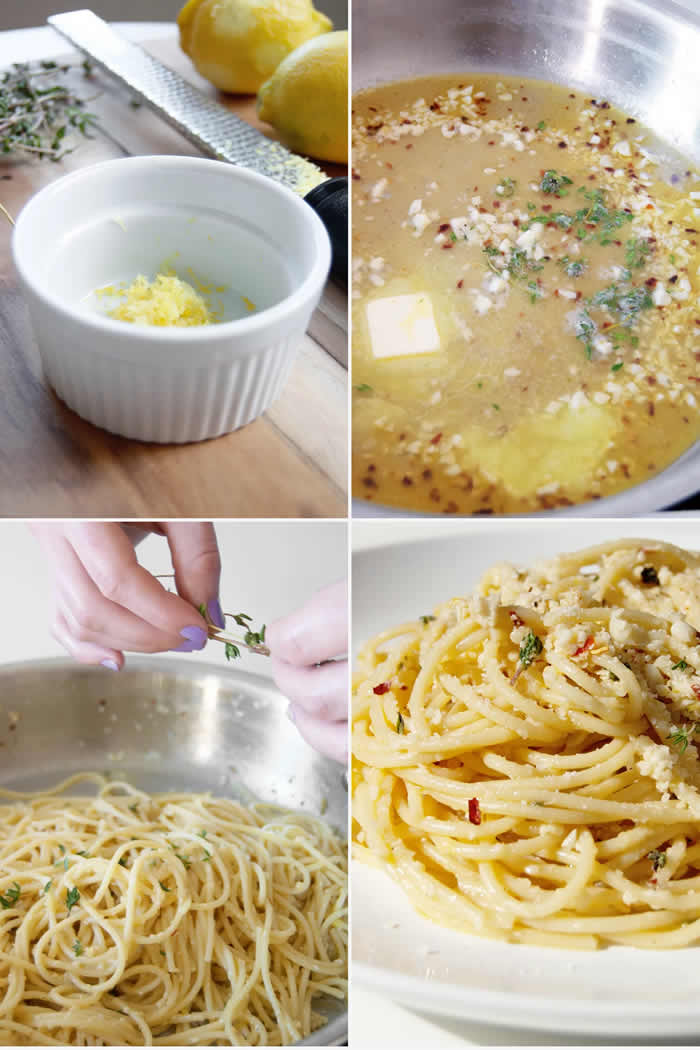 INFORMATION
Category

Pasta, Main Dishes

Cuisine

Italian

Yield

2 to 4 servings