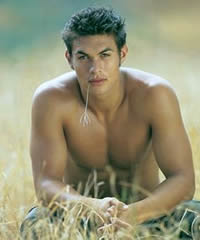 This is a very old notion that beauty is the area of women. Today, men too are equally interested in beauty and beauty tips. They too are very concern about their health & looks.
Beauty, skin care and health are the topics in which men are interested too. New days, we see hundred and thousands of researches concerned with men beauty and health care. Gone are the days when we consider beauty, skin care, health care & fitness limited to women. Now men too are interested to search & adopt tips which help them to rejuvenate & enhance their beauty, looks, skin, and health. Now these areas of beauty & health care are not for women only. Men too are equally interested in beauty and beauty tips as their opposite sex. Men also desired to look smart, macho, rugged and strong and therefore, every time they seek beauty tips and & other health care tips.
By keeping this important notion in mind, here are some very easy beauty & health care tips for men that will help them to gain a smart, macho, beauteous and healthy looks.
Health Care Tips for Men:
A Balanced Diet: For a healthy life and to take care of your existing health, all you need is a balanced diet. Taking the right time in the right proportion is the only thing you are required to do. Make sense that you include all the servings from the basic food group in your diet on daily basis.
Avoid Junk Food: Say not to junk foods. Replace all type of fatty & saturated food in your daily menu with unsaturated food. It's really a great step towards a healthy body.
Exercise Regularly: Always do physical activities & regular exercise as researches show that regular exercise is also very necessary with proper diet. Exercise also lower the risk of diseases. You can also do regular yoga, which is not only a great exercise but a stress reducer as well.
Eat More Fruits & Raw Vegetables: Add more fruits & especially raw vegetables in your daily servings as fruits and vegetables have lots of nutrition and equally important for men health care.
Drink Lot of Water & Fluids: Drink plain & fresh water as much as possible. Water is the only & essential element for better health care. Beside water, you can take fluids, fresh juices and smoothie fruit shakes. Never use alcoholic drinks as they are not only injurious to your health but also damage your way of thinking and life.
Get a Health Check Up: Mostly, men avoid going to doctor. A regular medical & heath care check up is of prime importance to men too. A regular health check up can identify health risk factors like high blood pressure, high cholesterol, diabetes and other diseases early when they can most effectively be treated.
Day to Day Health Care: Always have a clean and neat body. Clean your face & body regularly to avoid ache & grime. Also retain the moisture of your skin & body by using a chemical free moisturizer. Try to experiment facials & body massages to improve your blood circulation & to tone your body. Do manicures & pedicures to have a healthy & clean hands & feet. You can also use sunscreen to avoid face burns. Oil your hair at least on weekends and use a mild shampoo to avoid hair loss & damage. Never forget to wear your favorite perfume or deodorant to feel fresh throughout the day.