She's clocked up more airmiles in her precious 20 months than most people do in their lifetime. 
[contentblock id=1 img=adsense.png]
And Tamara Ecclestone's daughter Sophia appeared to have already inherited her mother's penchant for sun-worshipping as the duo continued to enjoy their Dubai getaway on Wednesday.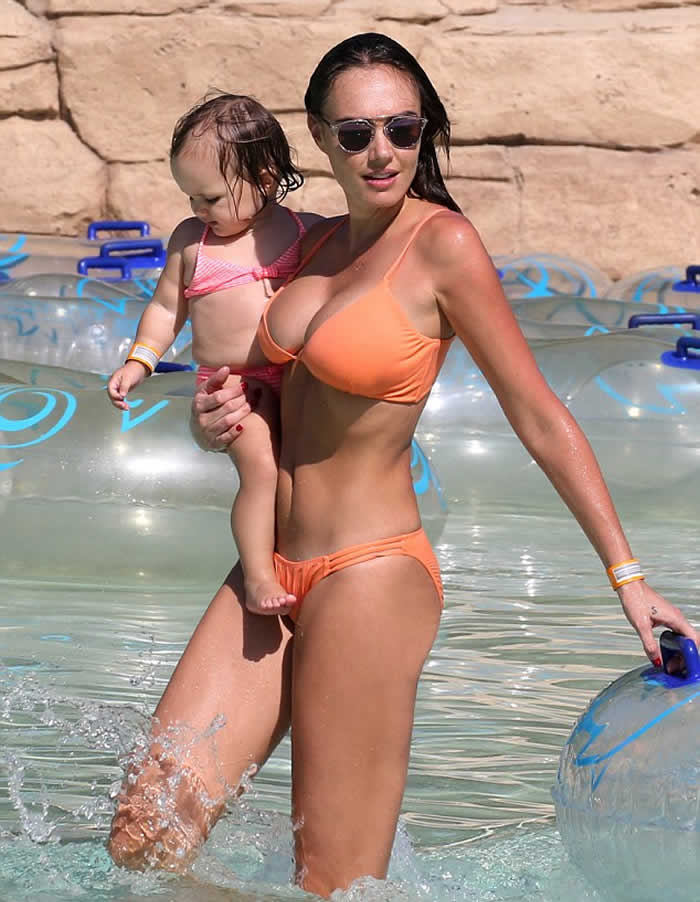 The socialite took her first born to a local water park and they both looked to be enjoying every minute of it. She continued to showcase her never-ending swimwear collection as she sported a skimpy orange number which worked wonders for showing off enviable body. 
Tamara's tum looked incredibly taut – an impressive achievement considering it's less than two years since she gave birth to Sophia.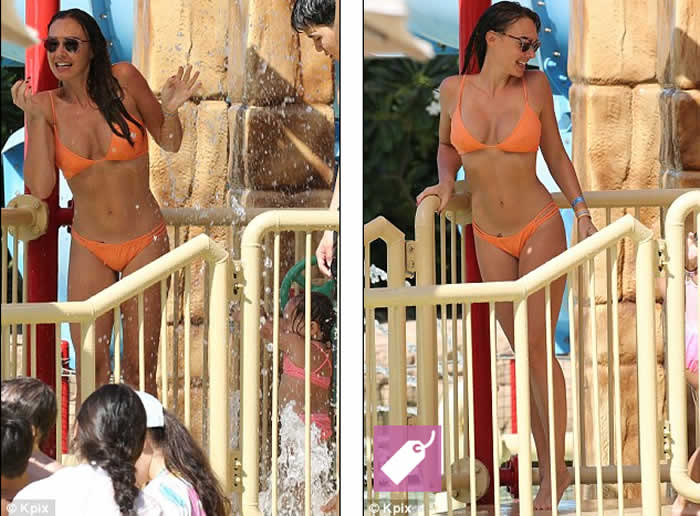 Tamara – who married husband Jay Rutland in June 2013 – and Sophia have enjoyed a mammoth 12 holidays abroad prior to their latest jaunt in Dubai. 
[contentblock id=2 img=adsense.png]
She is rarely pictured without her first child and has previously revealed how motherhood has brought her happiness unlike anything she's ever experienced.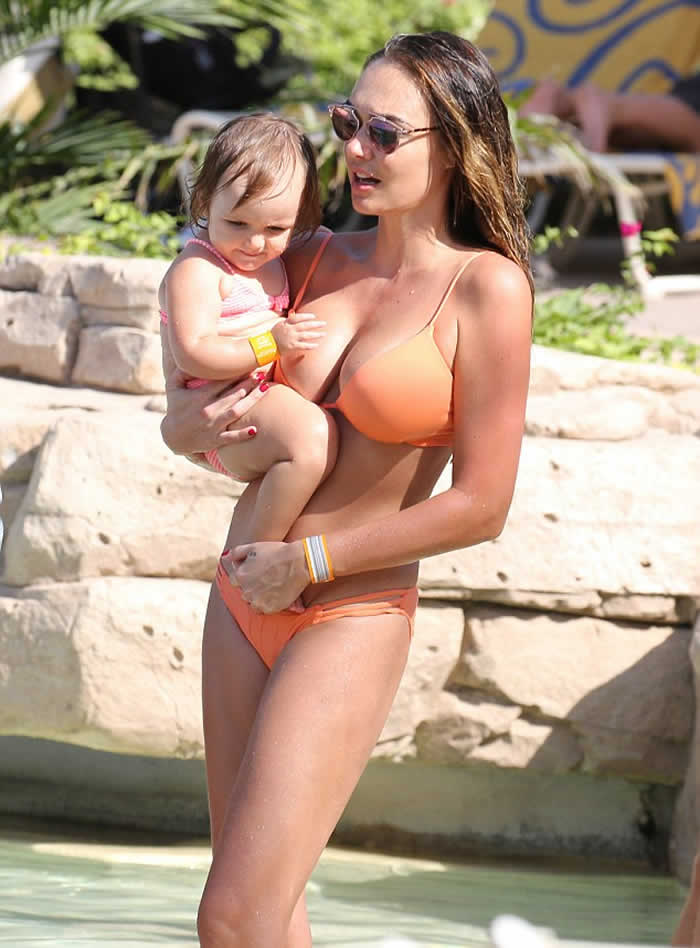 Talking to Hello!, she said: 'I'm totally exhausted all the time, but I don't care because it's a happy exhaustion. I'm sorry, but I'm completely obsessed with Sophia.
[contentblock id=3 img=gcb.png]
I love her so much I'm like a crazy woman. 'I've never felt like this before. I feel like a completely different person to the girl I used to be, and I'm so much happier. I've never been this happy in my life.'