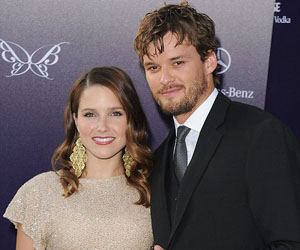 The couple Sophia Bush and Austin Nichols who had been dating for six years has a split now.
The 29-year-old actress Sophia Bush has actually decided to move on thus called her relationship with boyfriend Austin Nichols a quit. Though Sophia Bush loved the One Tree Hill co-star Austin Nichols but now she thinks that he is not the one she has ever looked for.
Sophia Bush has a history of dating her co-stars and was married to former co-star Chad Michael Murray that resulted in divorce in December 2006.
Sophia Bush and Austin Nichols breakup is not a big surprise for their fans as Sophia Bush was recently spotted single at the Foster the People concert in Vegas.