Harrison Ford passionately kisses Calista Flockhart after jetting home to Los Angeles. He's has had more than his fair share of fireworks on the silverscreen. But for Harrison Ford the strongest passions are saved for his real life romance with wife of four years Calista Flockhart.
[contentblock id=1 img=adsense.png]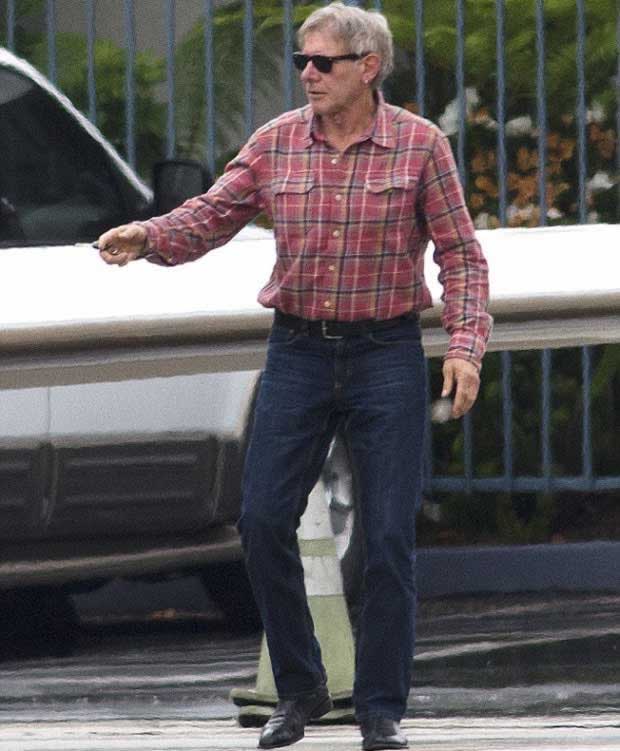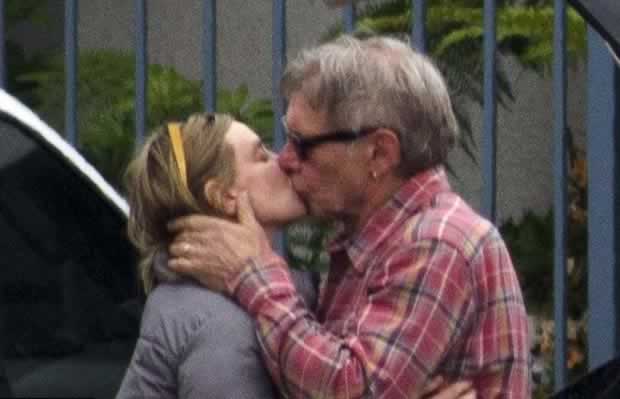 The 72-year-old was spotted on Sunday planting a besotted kiss on the actress, 50, after landing in Los Angeles on a private jet. Couple and their son Liam, 13, jetted in from Jackson Hole, Wyoming, where they spent the Thanksgiving holiday. Once touching down on California soil, the Star Wars icon grabbed his wife for a kiss before packing up for the drive home. Harrison Ford was dressed in a checquered button down and blue jeans as he could be seen loading up a road bike into his car.
[contentblock id=2 img=adsense.png]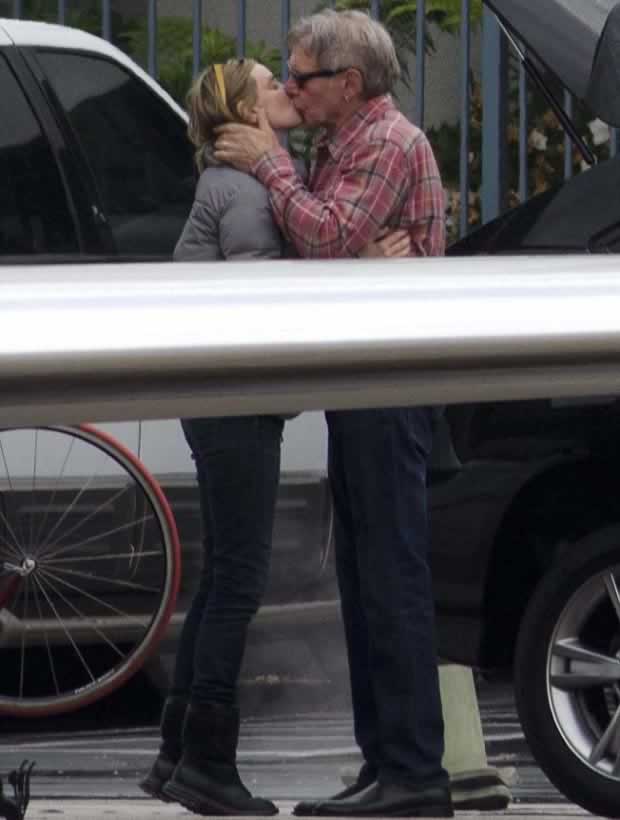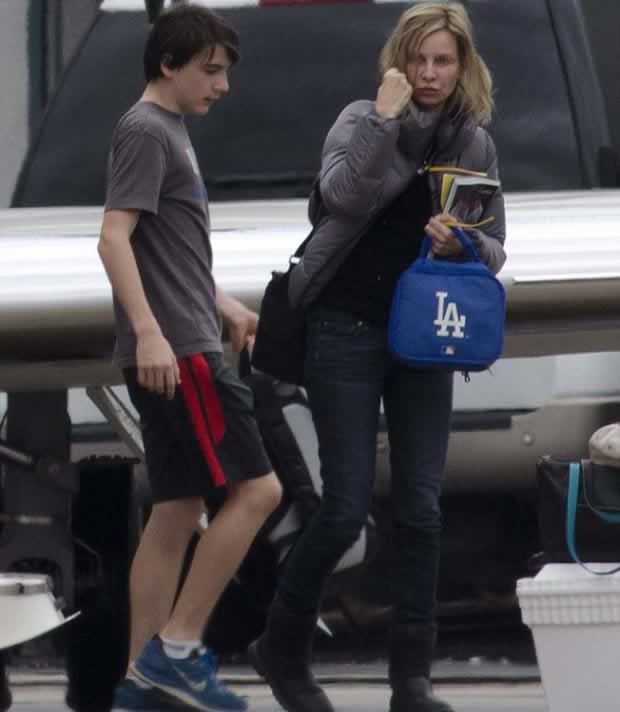 Clearly a doting father he also shared a sweet hug with his teenage son after disembarking the plane. Calista was equally dressed down in a snow jacket, skinny jeans, and Ugg boots for the day of travel.  Meanwhile, the first teaser trailer for Star Wars: The Force Awakens was released on Friday.