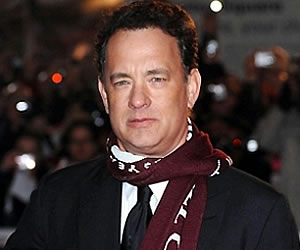 It's time to have a big birthday celebration for Academy Awards winning actor Tom Hanks who has been ruling on hearts of millions of fans.
Tom Hanks was born on July 9, 1956 in Concord, California, U.S. and stepped in acting at the age of 24 years old with debut film He Knows You're Alone in 1980.
Today, Tom Hanks is a popular American actor, producer, writer, and director who rose to prominence for playing in films Philadelphia, and Forrest Gump for which he won two consecutive Academy Awards for Best Actor. He also got nominated for Oscar for his roles in films Saving Private Ryan, Cast Away and Big.
His voice of Woody in Toy Story still makes him known along with many of his appearances in films such as You've Got Mail, The Da Vinci Code, Angels & Demons, Elvis Has Left the Building, The Green Mile, Sleepless in Seattle and many more.
Tom Hanks has also directed a number of movies which include That Thing You Do! , a docudrama From the Earth to the Moon, and film Larry Crowne.
We wish him a very happy birthday and great success.